PARAPHARMACEUTICALS
Biorythmos in August 2021 successfully completed the acquisition of the company Paramed, in Patras. Paramed, with a presence in Western Greece and the Peloponnese, for 25 consecutive years, was addressed exclusively to pharmacies, trading Parapharmaceutical products. Finding that excellent product quality and customer service are common components with Paramed, we are committed to maintain and serve them consistently.
Our NEW activity is the sale of Parapharmaceutical products. We clarify that the term Parapharmaceuticals refers to Non-pharmaceutical products, such as cosmetics, food supplements, etc., for which a prescription is not required and in no case should they be confused with drugs.
With 17 years of experience in strategic alliances with multinational companies in the field of Health, we aim to create exclusive partnerships with leading companies from the Parapharmaceutical field, both from Greece and abroad. With innovation and systematized procedures (such as the ISO suitability assurance system) as our main axes, we are redefining the business of the sector, always centered on people and guided by the supreme good for them: health.
Thus, we have managed to be considered by the entire medical and nursing world, a truly reliable and essentially innovative company, which obliges us to proceed accordingly in the Parapharmaceutical sector as well.
To view our products go to:
area of activity
GEOGRAPHICAL COVERAGE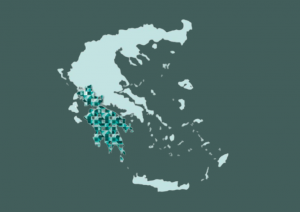 Peloponnese and Western Greece